savor your good 'ole days before they're gone.
I started my photography business in 2012. I became a mother in 2015. Sometimes life is busy, and other times it's busier! Motherhood has given me much more patience and emotional awareness as a photographer. Just try to ruffle my feathers… I dare ya!
Once we started our family I was faced with how quickly the days really slip away. You feel like you're holding your baby 24/7, then the next thing you know you're chasing after them. My artistic mission shifted from giving families a pretty picture for their Christmas card, to creating moments that they'll truly treasure as the years go on.
above portrait courtesy of J. Photography
Now I'm just guessing here, but I think you might be busy too. Whether that's the chaos of running a household or a solid nine to five workday - you're striving day in and day out to provide for your family. I see you, and what you're doing is important.
Unfortunately, that precious down time with your favorite humans seems to move even faster. As much as you want to document all of these beautiful moments of deep, joyful, tender love, the thought of something else to plan or fill the to-do list is far from tempting…
…Let me take care of that for you.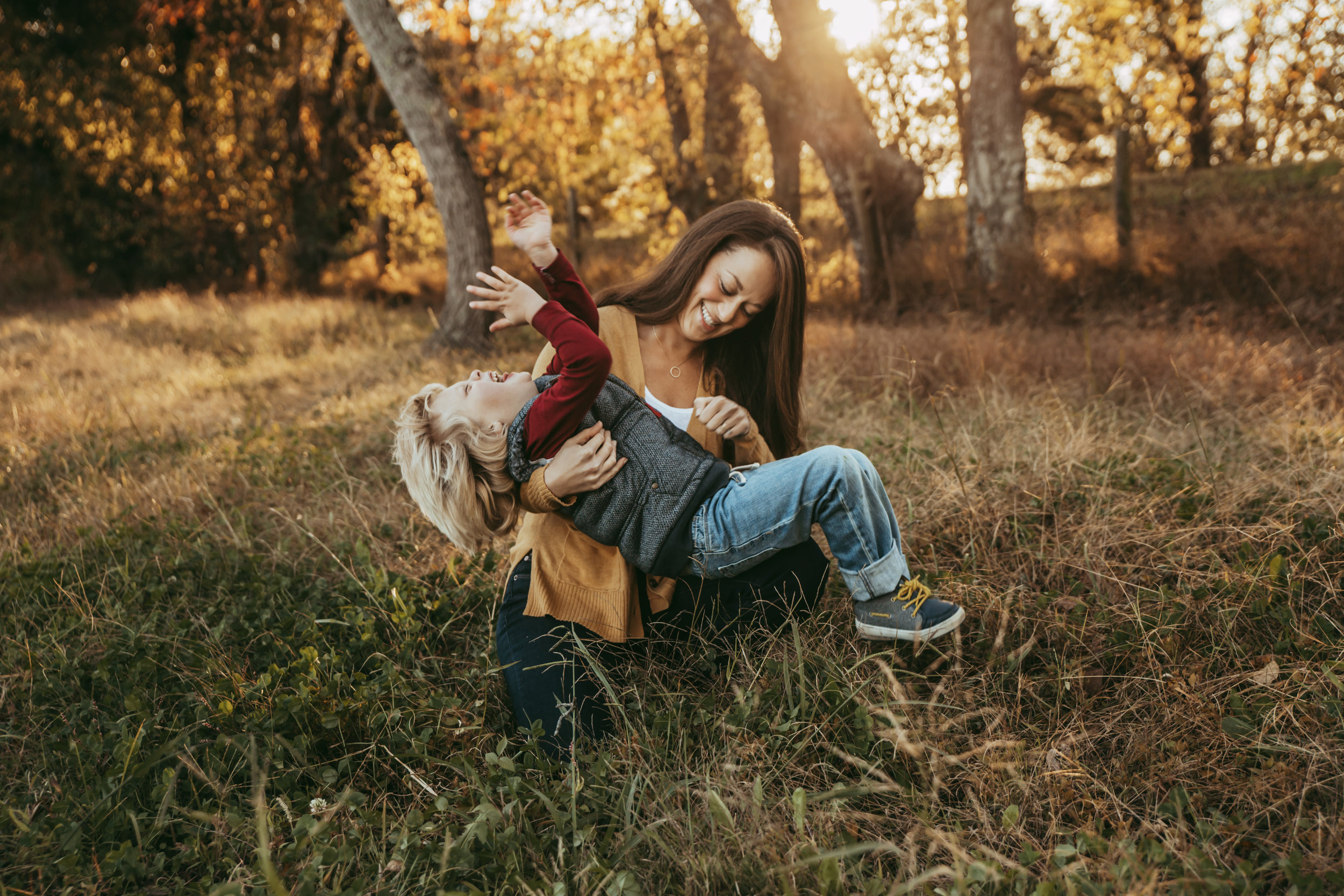 I want your experience with me to be effortless. That means different things to different people so I like to talk personally with every client so I know what each family needs from me.
We'll play games and answer silly questions during your session that get those authentic moments of your family to unfold. It's a whole lot of fun and very relaxed!
After, I will show you what I captured of your family. As you decide on how to preserve your favorite portraits, I become your sounding board; giving recommendations on album and frame options, and helping select appropriate sizes of wall art for your home.
Bottom line, I'm your resource so use me for any guidance you need!
Investment
Portrait Sessions
All sessions include:
In-depth planning before your Portrait Session

Wardrobe Styling Assistance

Your Portrait Session, usually an hour in length

Your View & Choose Appointment

Delivery of your Artwork
Portrait Reservations: $300.
Prints and Products
Hand-crafted Albums and other custom, archival-quality Portrait Items are available for purchase at your View and Choose Appointment. My clients will typically invest $990-$2,800 in their portraits. Portrait Artwork begins at $120 and Hand-crafted Albums begin at $990. Contact me and be sure to fill out the convenient time(s) to get in touch for more information and to start creating something wonderful.